There are many nooks and crannies in my apartment that make me shudder, but one thing I'm proud of is my clear plastic tray that I got at the
Junction Flea
(an outdoor antique and food market) last summer for dirt cheap. Maybe it's my slightly obsessive personality that likes to have things contained in one place, but I think a tray really does give bits and bobbles some much needed structure (an it also doubles as a serving tray if need be). I would describe my tray as ultra-femme, but there are so many options out there that are great for displaying your coffee table books or even housing your remote controls. Here are a few of my favourite looks that can double as gift ideas:
1.For the Southern Host or Hostess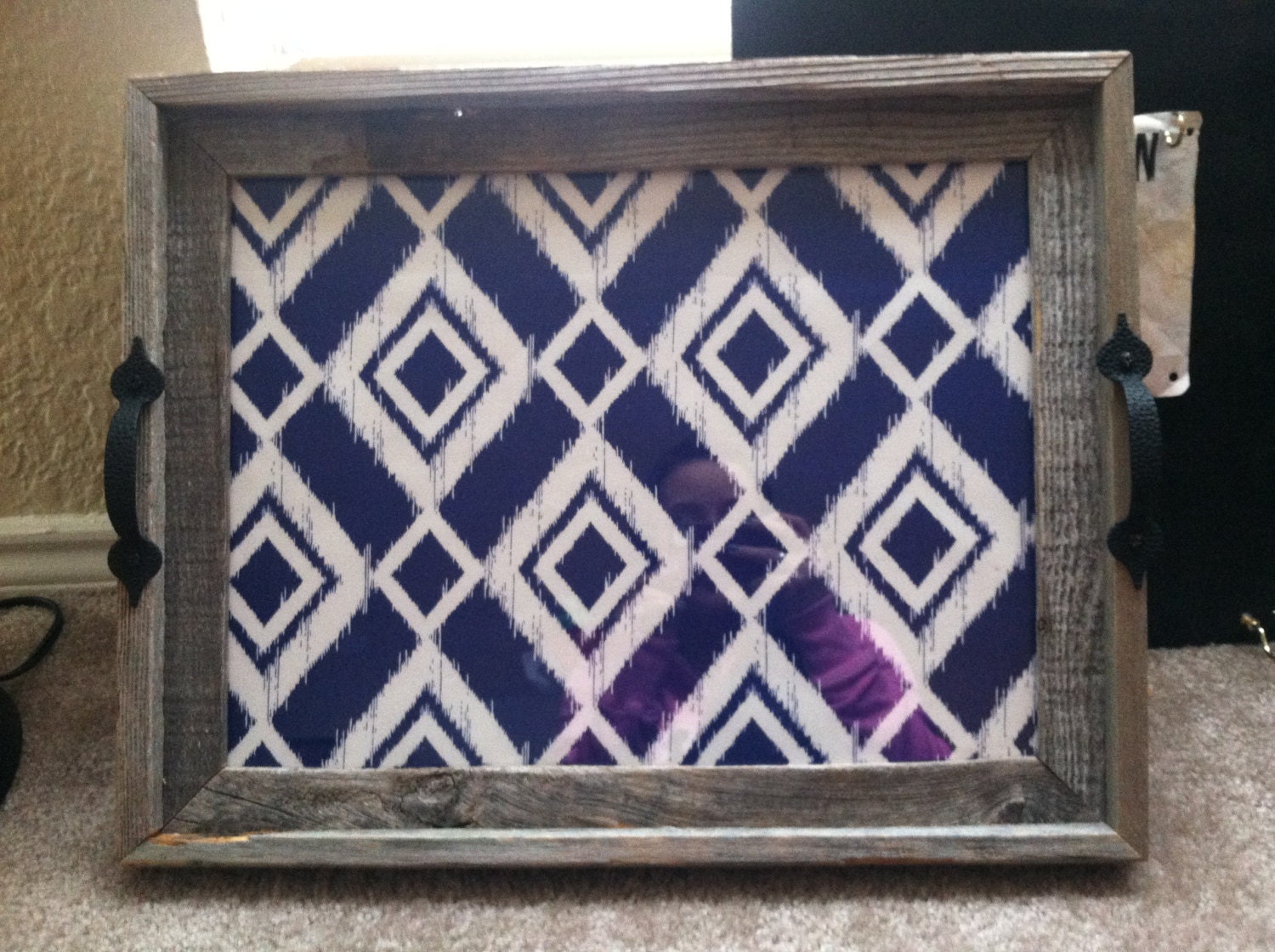 There's something about this geometric tray by
RusticTexasChic
on
Etsy
on that makes me want to entertain people with a big old pitcher of bourbon and display some fresh peonies. It's big and loud and, well, Texan.
2. For The Delicate Flower
This pretty
Pier 1 Antique Carved White Tray
is so elegant you might be tempted to serve only tea and crumpets on it, rather than have it house your coffee table swag. Definitely an option for your prim and proper girlfriends, not so much for decorating a bachelor pad.
3. For the Beloved Oddball
Everyone knows a kook who enjoys novelty when it comes to decor. I can appreciate the humour in this
Ouija Board Small Serving Tray
from
Cafe Press
(it's a great conversation starter), but you might want to make sure that the apartment isn't haunted before purchasing.